Leading Industrial RO Membranes Manufacturer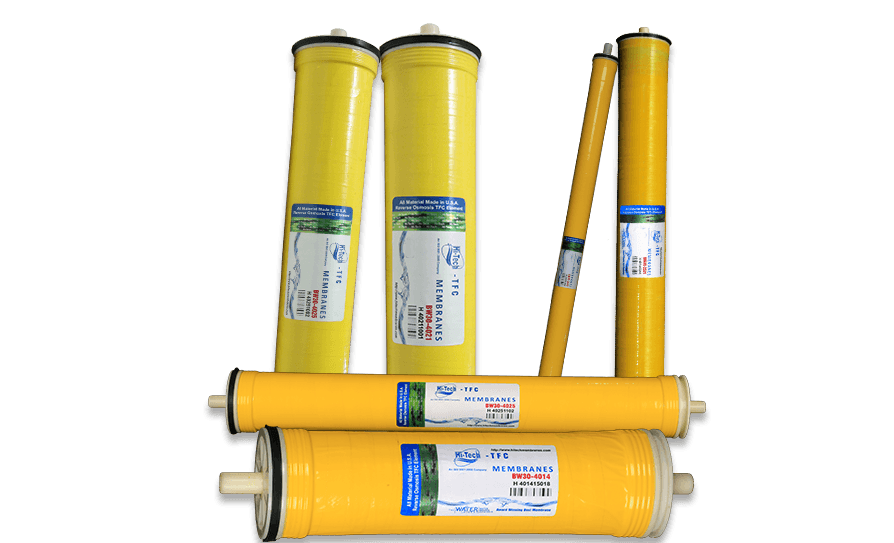 Industrial RO Membrane
Pharmaceutical industries, laboratories, bio engineering firms, business offices, apartments and societies, industrial water treatment ETP and CETP, kidney dialysis and dairy processing daily requires tons of gallons of pure water to carry out their activities. In today's date, the rate of polluted water and the cost of pure water are on an inclined graph. Hi-Tech provides these industrial ro membrane of high quality and function that helps them reject the chemicals in water. So to meet the challenges, our industrial elements are proven to be the first choice. Because of its higher water recovery, low energy and better longevity, the range of BW brackish water membrane rejects more than 98-99%.
The performance of industrial RO membrane elements is tested under these conditions:
– 2000 PPM NaCl solution.
– 225 psi (1.55 MPa) Applied Pressure.
– 77 F (25 C) Operating temperature.
– 20% Permeate Recovery.
– 6.5 – 7.0 pH Range.
Get Quote Now!