Corporate Philosophy
"A wish becomes our command".  A wish to get healthy and safe water facility becomes Hi-Tech's command turned goal. Pharmaceutical and other industries need clean water so that society lives a healthy life. At Hi-Tech, production of membranes for such industries is done with utmost care and precision.
Hi-tech's 'Pyramid of Promise'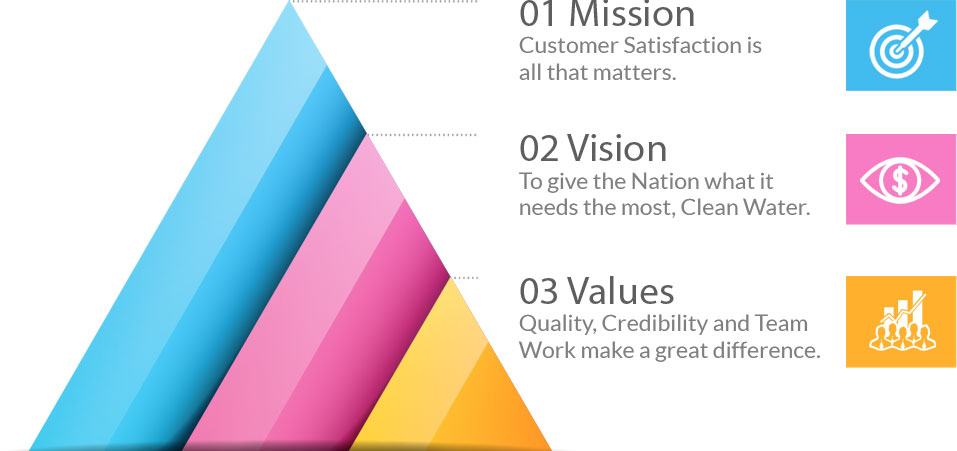 Having set-up itself decades back, Hi-Tech has hands down channelized their hard-work the efficient way. Company's collaboration with Government to provide rural areas and other vulnerable parts of nation an easy access to clean and safe water, has given Hi-Tech's vision a push of appreciation. With production cycle being on a large scale, the company has always met the demands and requirements of all the RO products, membranes and other parts of the same.
The ladder of innovation, challenges, and creation at Hi-Tech has no end. With safety being prioritized, the Pyramid of Promise is the keynote of each member at the company to excel well. Deliver the demands, Amaze the anticipation, Treat for Trust, Work with Will and Give to Gain, sums up the ethics of our Corporate Philosophy.
KNOW MORE ABOUT HITECH RO WATER FILTER MEMBRANES