Worldwide Commercial RO Membranes Supplier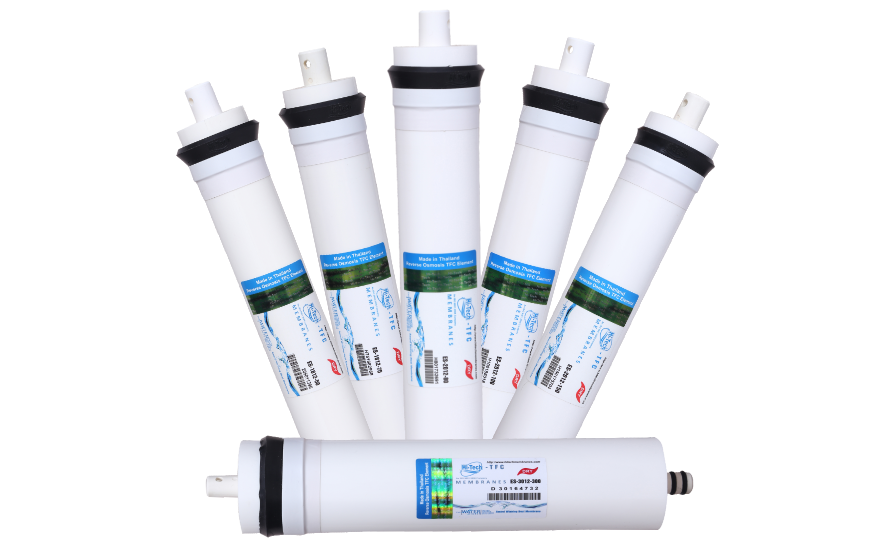 Residential RO Membrane
An efficient RO Water Filter system needs an accurate membrane to eliminate excessive salts and harmful impurities from the water we drink. Hi-Tech manufactures ro membrane for homes and offices that remove over 95% to 98% of dissolved chemicals and microbiological contaminants. The spiral membranes are constructed with bunch of TFC membrane envelopes around a perforated central tube. The permeate passes through the membrane into the envelope and spirally inverted to the central tube for collection.
The performance of  RO membrane elements is tested under these conditions:
– 2000 PPM NaCl solution.
– 225 psi (1.55 MPa) Applied Pressure.
– 77 F (25 C) Operating temperature.
– 15% Permeate Recovery.
– 6.5 – 7.0 pH Range.
Get Quote Now!